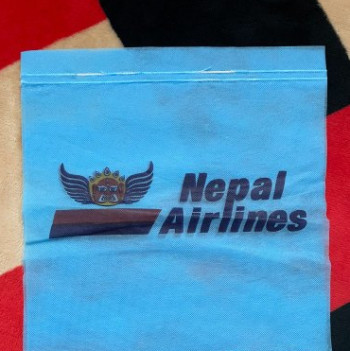 Non-Woven Headrest Cover is appropriate for supplying the best quality stuff providing wonderful protection for the upholstery.
Ever doubted those headrest covers of your chairs and seats? You believe that they can carry your firm's name and donate in adding that small star to your brand. Well, if you consider it, they really can. Think about a conference room with several chairs with your title printed on the headrest. Well, the image surely adds to your firm's brand value. One can have the name of the company, logo, or symbol printed on these headrests and allow them to speak about the rest. No doubt, Non Woven Headrest Cover is one of the advanced trends that people are looking for. Customized headrests can be printed and personalized as per your needs.
What are the benefits associated with Non Woven Headrest Cover?
Top-quality stuff offers amazing protection for your upholstery.
Easy and simple to install with the single-piece design
It rightly fits different kinds of vehicles and can work in different kinds of configurations.
14" wide x 14" long
Numerous layered fabrics will maintain the seat defended from the seat protected from upholstery harm from singeing, chafing, rubbing, and denting.
Avoid the damage cost from car dealerships for leases for upholstery damage, particularly to the area of the headrest.
Breathable covers are commonly made from non-woven polypropylene. It is a thermoplastic and is widely used in different kinds of applications. It is resistant to several chemical bases, solvents, and acids. The breathability of this material lets the moisture which is made from the condensation evaporate. Therefore, it is expected to cut down the risk of corrosion or paint streaks from acid rain. Moreover, non woven headrest cover gives guard from unwanted debris.
Give your Old Seats Back To Life
It's predictable, bad things take place to good seats. However, you can do something about it. No matter, if you have worn out faded seats, or mistakenly got stained or dirty, seat covers promise to give the right solution.
They do simply, as they say, cover it up. The seat covers can hide the unsightly stains and dirt spots and present your interior with a fresh new look as if something had ever taken place. And, however, if the same happens to the seat covers, well, now wash them and put them back on. Think of how much money you will keep by not having to reupholster your seats.
Before You Order
We must collect the right information about your requirements. You should make sure to check the seats cautiously. We need to understand preciously what seat style you have to find the rightly designed pattern. We will also require knowing if your vehicle has armrests, seat controls, headrests, and a center console. By getting the right details, you should make sure that the covers will fit like a glove. Placing an order online is one of the easiest ways to get the items directly delivered to your address.